After wearing a college jersey and sporting combine shorts, the rookies who ventured through the 2019 NFL Regional Combine platform finally put on a NFL jersey. Many of them were expected to be either drafted or signed as undrafted free agents, and to witness such an accomplishment is grand.
These once unknowns are fueled with hunger and despite wearing an NFL logo on their jerseys, they realize that the NFL rookie mini-camps are not the end, but just the beginning.
As these talents continue to progress, the spotlight will always be on shined on him.
Check out the RCI pioneers of 2019 in their NFL uniforms and envision greatness as it unfolds.
                               HOUSTON TEXANS
DB CHRIS JOHNSON – Johnson sitting back in coverage. According to reports, Johnson is showing he belongs in the league.
DB Chris Johnson/houstontexans.com
RB DOMINICK BRAGALONE – Bragalone running a drill from the backfield. Houston can potentially be his new home.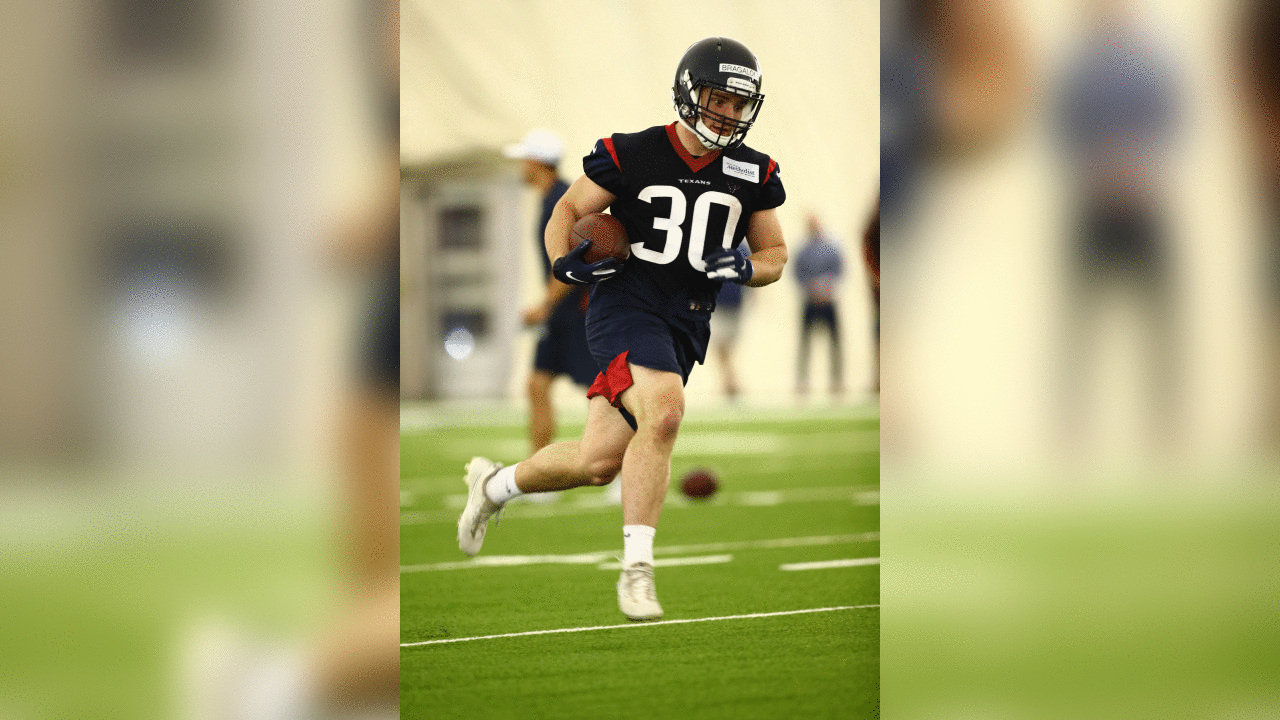 Dominick Bragalone/houstontexans.com
WR TYRON JOHNSON – Johnson (center) doing stretching drills. Reports say Johnson is catching everything thrown his way and running crisp routes.
WR Tyron Johnson/houstontexans.com
                                KANSAS CITY CHIEFS
QB T.J. LINTA – Linta in a passing drill. Reports stating Linta looks pretty sharp.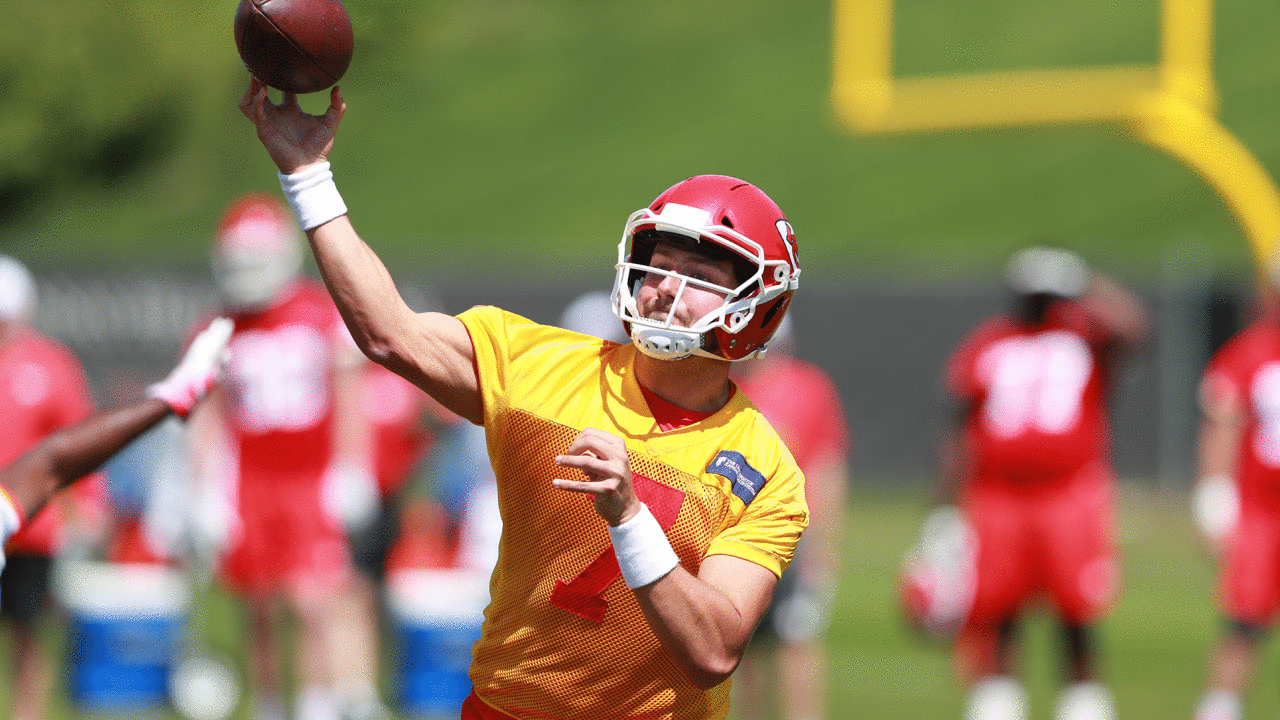 QB T.J. Linta/chiefs.com
DB JALIN BURRELL – Burrell defending a pass catcher. Reports are that Burrell is taking on all challenges aggressively and showing out on top.
DB Jalin Burrell/chiefs.com
DE TIM WARD – Ward receiving instructions. Ward is on a mission.
Tim Ward/chiefs.com
                               MIAMI DOLPHINS
CB NIK NEEDHAM – Needham putting work during a defensive back drill. Reports stated he had a solid camp.
Nik Needham/miamidolphins.com
                               MINNESOTA VIKINGS
DE ANREE SAINT-AMOUR – Saint-Amour rolling through defensive end drill. According to a report, he was showing good explosion after slightly injuring his hamstring during his Pro Day.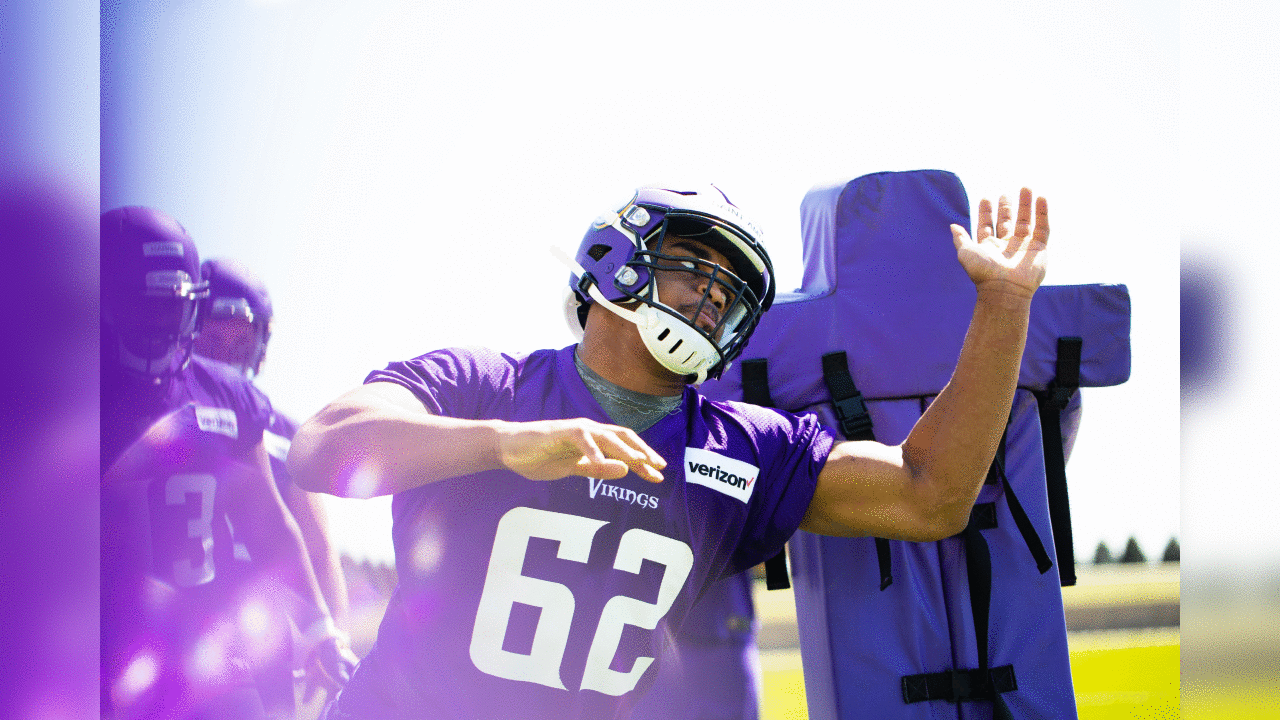 Anree Saint-Amour/vikings.com
                            PITTSBURGH STEELERS
CB ALEXANDER MYRES – Myres showed speed and brilliance at the rookie mini-camp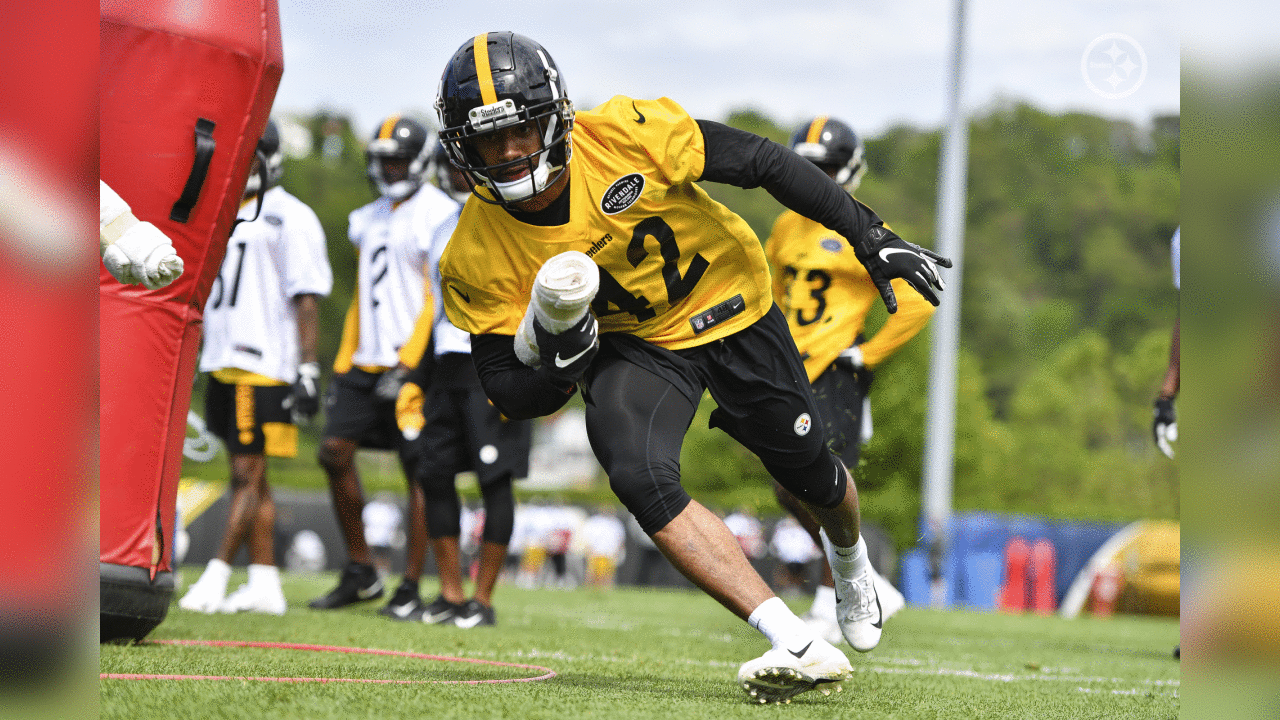 Alexander Myres/steelers.com
                              WASHINGTON REDSKINS
COLE HOLCOMB – Holcomb is fitting into the Redskins' system
Cole Holcomb/redskins.com
                               SAN FRANCISCO 49ERS
RB Austin Walter – The 49ers are deep at the running back position, but they can not afford to not keep Walter in their midst. He is special.
                       WATCH LIST NOTABLES
                         ARIZONA CARDINALS
RB XAVIER TURNER – Turner is proving that he is ready for the next level of big boy football and has the size, power and speed to execute.
                                  ATLANTA FALCONS
OL DEVON JOHNSON – Johnson taking a break, looked strong during rookie mini camp
Devon Johnson/atlantafalcons.com
                                  CLEVELAND BROWNS
J. T. HASSELL – Hassell executing linebacker drill. Hassell showing he can be a blessing in disguise for the Browns.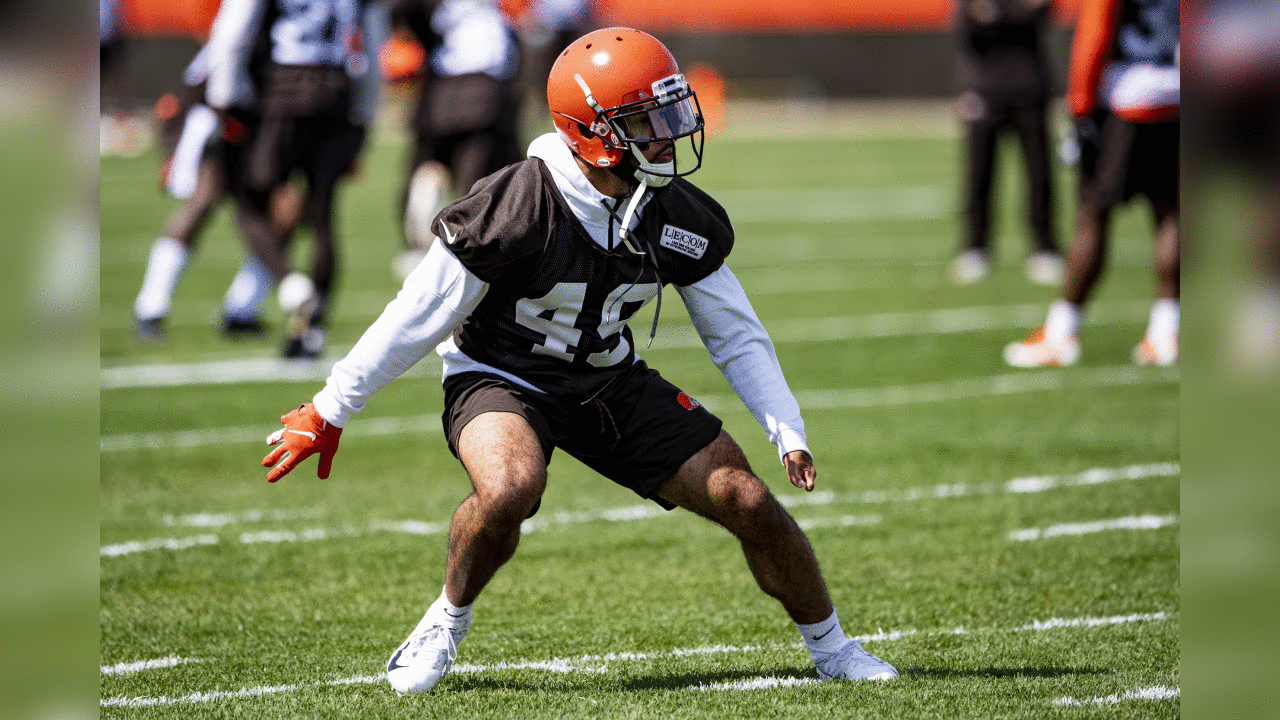 J.T. Hassell/clevelandbrowns.com
                                  DENVER BRONCOS
RB DEVONTAE JACKSON – Jackson carrying the ball between tackles. Broncos could strike gold on consecutive undrafted running backs.
Devontae Jackson/denverbroncos.com
                                   INDIANAPOLIS COLTS
WR Ashton Dulin – Dulin rolling in a Colts' uniform.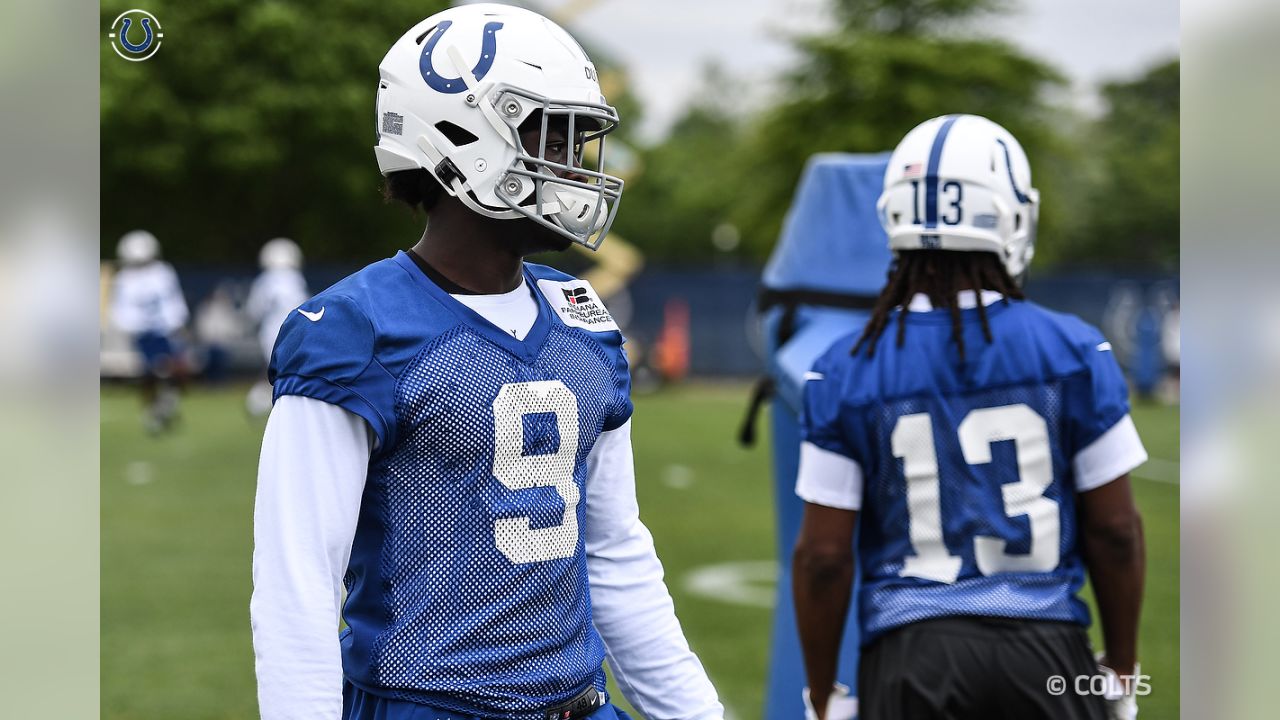 Ashton Dulin/colts.com
                                  PHILADELPHIA EAGLES
OT SUA OPETA – Opeta signed on the line, looking now to be a part of the line.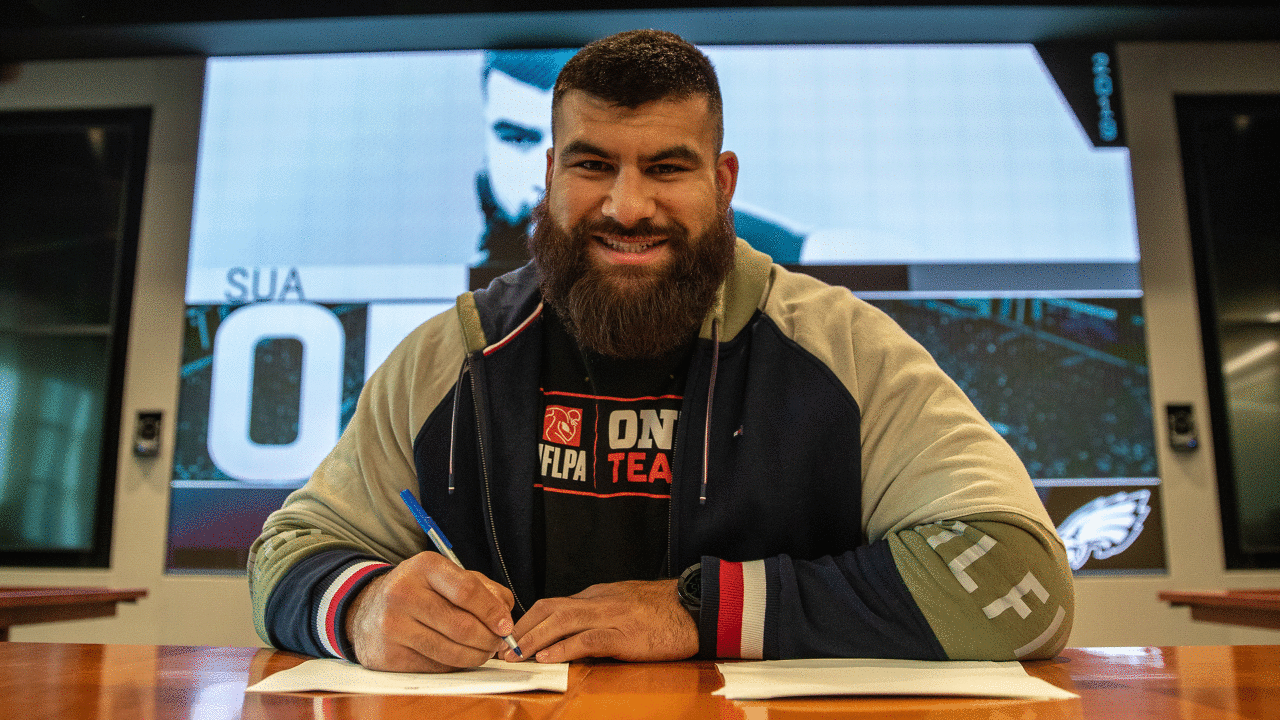 Sua Opeta/philadelphiaegales.com
                                TAMPA BAY BUCCANEERS
DE KAHZIN DANIELS – Daniels in complete attack mode at the rookie mini camp.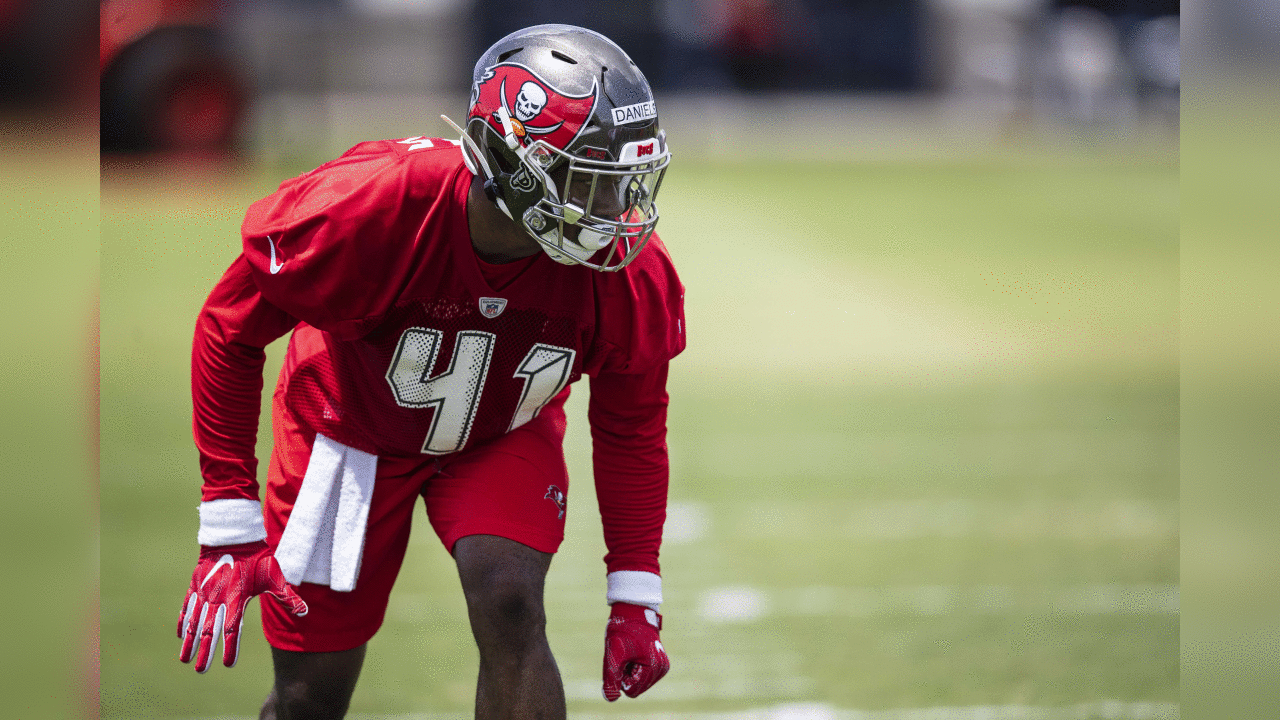 Kahzin Daniels/buccaneers.com