After several landing spots around the country in the NFL, guard Greg Van Roten returns home to the New York area as he signed a three-year deal with the Jets.
Terms of the deal were not disclosed.
Van Roten has been a testament of perseverance and success throughout his quest for a NFL career.
Following his collegiate career at Pennsylvania, Van Roten became one of the original pioneers to present his talents on the NFL Regional Combine platform in 2012, the first year of the process.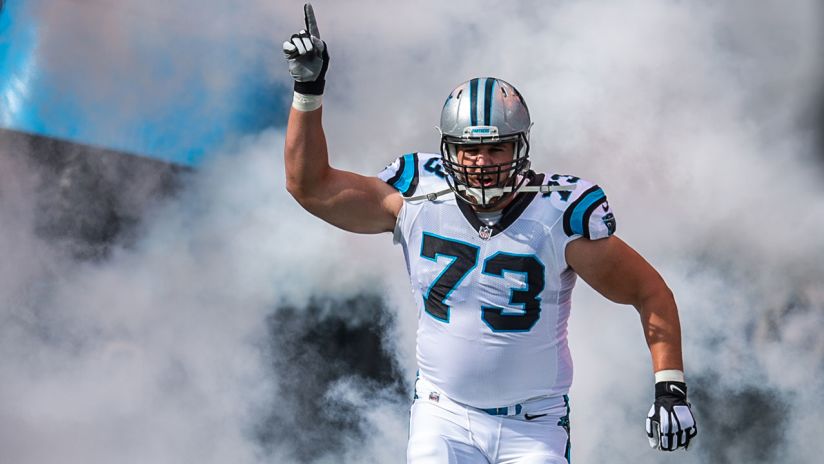 The RC stage helped Van Roten get on the NFL scene and he signed with the Green Bay Packers. After a couple seasons with the Packers, Van Roten signed with the Seattle Seahawks in 2014 and followed up with the Toronto Argonauts of the Canadian Football League (CFL), where he played for two seasons.
After a short stint with the Jacksonville Jaguars in 2017, Van Roten signed with the Carolina Panthers 2017, and from there, his NFL career took the turn for the better.
In 2018, Van Roten became a full-time starter, starting all 16 contests at left guard (all 1058 snaps). The 6-3, 305-pound guard was the only Panthers' player to play every single offensive snap that season.
Van Roten's success with the Panthers afforded him the opportunity to test the free agent market, which opened the door for him to join his favorite team from childhood in the Jets.
Van Roten is a disciplined offensive lineman with all the tools the Jets need to improve their front line. In the past two seasons as a starter for the Panthers, he was flagged only once, according to Pro Football Reference.
Van Roten (30) will join with fellow NFL Regional Combine pioneers in linebackers Brandon Copeland and B.J. Bello, defensive end Kyle Phillips and wide receiver Vyncint Smith.
Van Roten, however, is the true legend from the process among them. Through the NFL Regional Combine process, Van Roten help pave the way for several offensive linemen like Pro Bowl tackle Alejandro Villanueva, Kansas City Chiefs Austin Reiter, Denver Broncos Elijah Wilkerson, Las Vegas Raiders Denzelle Good and Philadelphia Eagles tackle Jordan Mailata.
And more will follow.