Arguably the most dangerous and scariest team in the AFC, the Indianapolis Colts dominated the AFC South champion Houston Texans in their Wildcard matchup. The best part, the once unknown Kenny Moore II, is now a known threat.
"It was great. Coach Eberflus just put me in the right position to make a play. He's known for doing that, to me," voiced Moore II after the contest, according Colts.com. "Then I just give all the glory and praise to God. I couldn't do it without him."
Moore II is one of the better, younger defensive talents from the secondary in the league. His aggression on the field is difficult to match as he has displayed all season. Moore II also has quickly demonstrated that he will be no different in the postseason .
Up 14-0 in the first quarter, the Texans decided to go for a fourth-and-4 play from the Colts' 45-yard line with :29 seconds remaining. Texans quarterback DeShaun Watson received the ball from shotgun formation and dropped back. Watson looked to his left and quickly threw to tight end Ryan Griffin. Moore II recognized the play and sat on the route, resulting in an interception.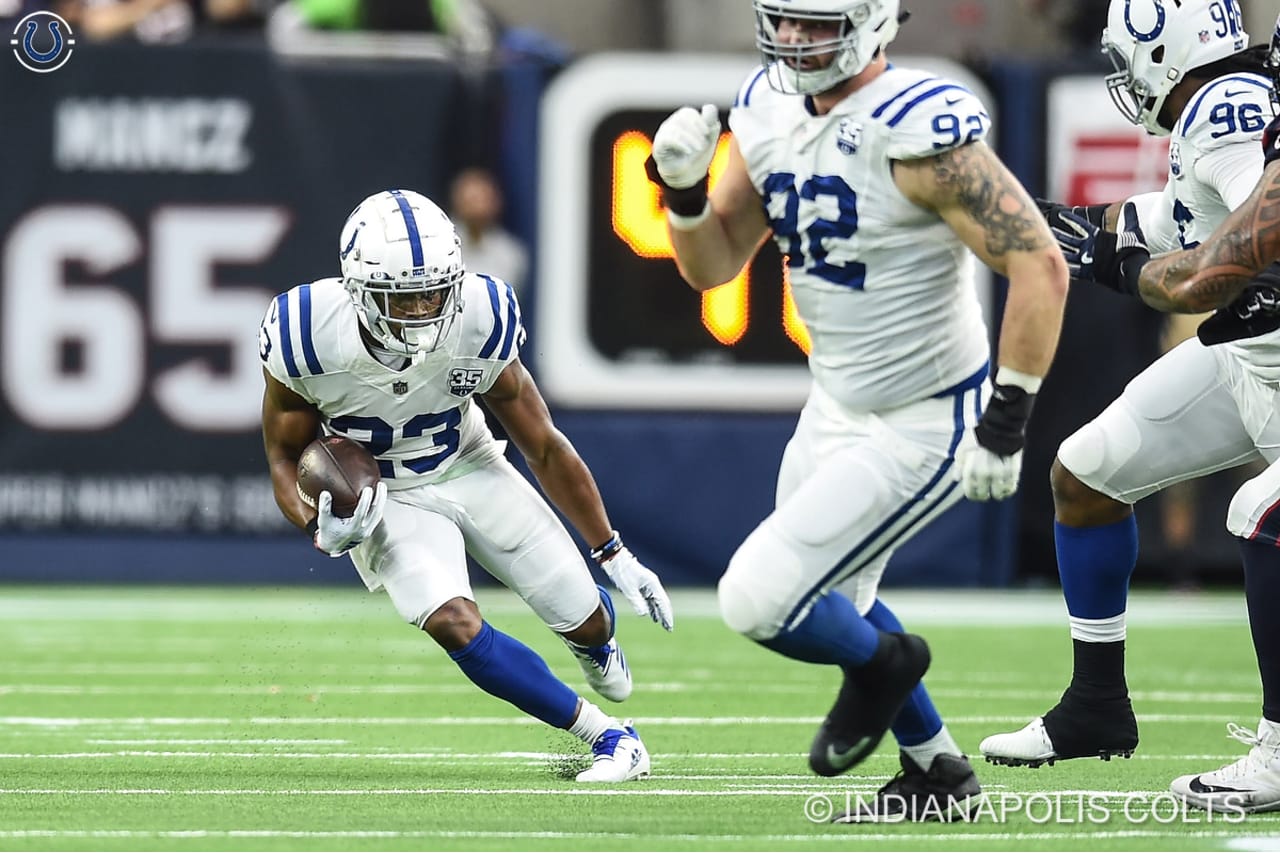 Kenny Moore II/ Colts.com
Moore II is known for following the eyes of a signal caller, which he did against Watson. He took the turnover play up the field for a ten yard gain, and then to the back of the endzone for a team celebration photo.
"It's a little playful at times, but I love that within my teammates and myself," said Moore II. "But it's a work ethic mindset. We're so hard on each other, we pressure each other. I told them I was gonna jump in front of it and I did it. That's just how we are."
Moore II has been successful against the Texans since joining the Colts in 2017. Since 2016, Moore II has pass rushed the Texans 15 times, the most by ant defensive back, this according to NFL Next Gen Stats reports.
Moore II brought down Watson in Week 14, making his first solo NFL sack. And the NFL Regional Combine pioneer got to the Texans' franchise quarterback again.
With 5:19 remaining in the third quarter on third-and-15 from the Colts' 47-yard line, Watson was in shotgun formation. At the snap of the ball, Moore II fired off the slot receiver from inside and attacked Watson to bring him down for a nine yard loss to force a punt.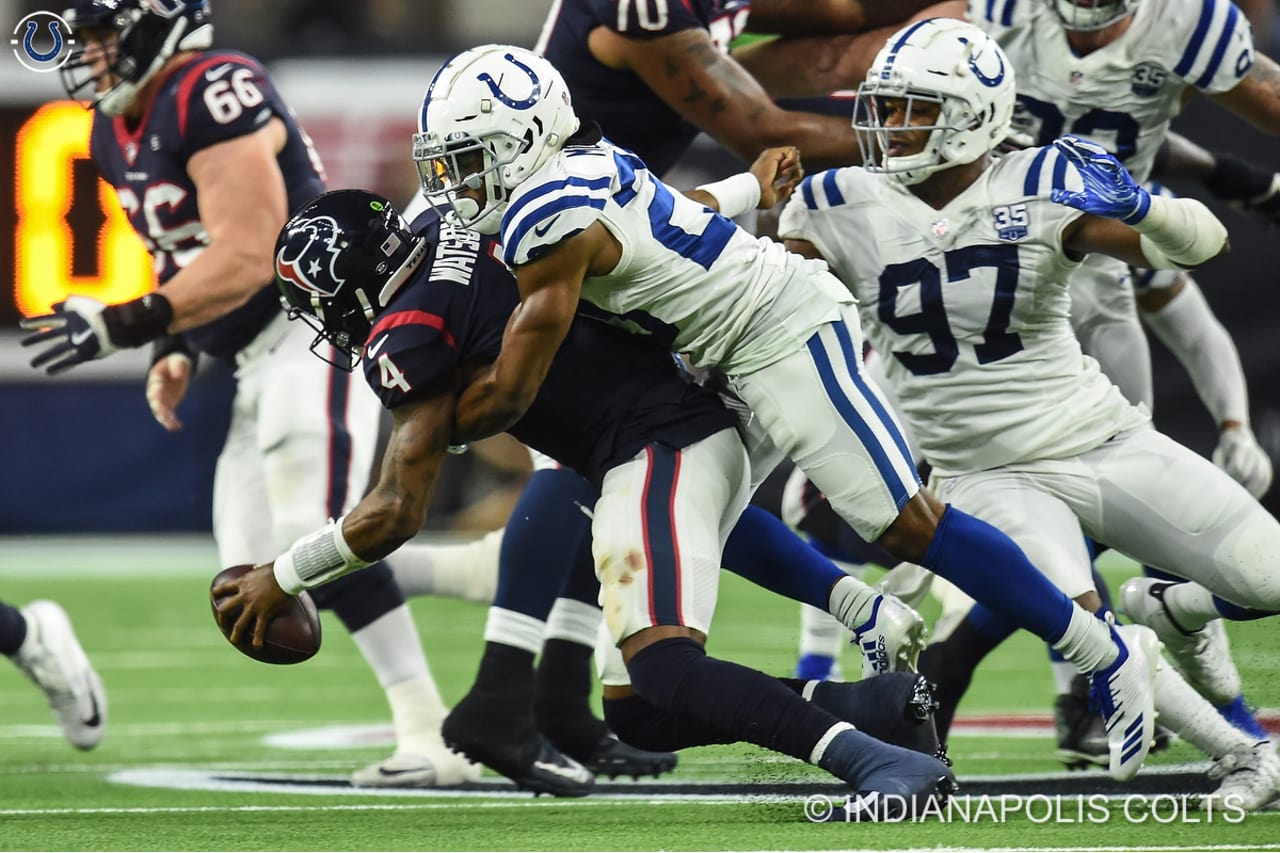 Kenny Moore II/Colts.com
Coming into the game, Texans DeAndre Hopkins was the Colts concern and to be successful against them, Moore II had to be on the same page with fellow teammate Pierre Desir.
And they were.
"They mixed it up on Hop (DeAndre Hopkins)," stated Texans head coach Bill O'Brien. "Hop had catches. They did a good job on him. Like I said, we tried to move him around. He had some great plays, but they had some good coverage on him, too."
Moore II finished with six tackles and an interception.
Clearly, Moore II was a dominant feature for the Colts and they will look for him to help make them Mo' better, Mo' better, Mo' better.
Fellow NFL Regional Combine pioneer in Texans rookie wide receiver Vyncint Smith was targeted twice, but did not haul in a pass.