Canton, OHIO – Taking advantage of early opportunities is the best way to get on the coaching staff's radar if a player hopes to play in Week One of the regular season. Fortunately a couple NFL Regional Combine standouts stepped up right away.
The Chicago Bears faced the Baltimore Ravens in the Hall of Fame game, and Bears defensive tackle Roy Robertson-Harris got an early taste of what he can expect when his name is called.
Harris entered the game in the first series for the Bears and demonstrated his quickness and power. From there, he was quickly double teamed. Harris gave maximum effect and, despite being slowed down, he kept coming.
Harris nearly had half of a sack with 4:54 remaining in the first half as Ravens quarterback Josh Woodrum went down after being tripped up.
While Harris looked decent, Bears rookie defensive tackle Abdullah Anderson was impressive.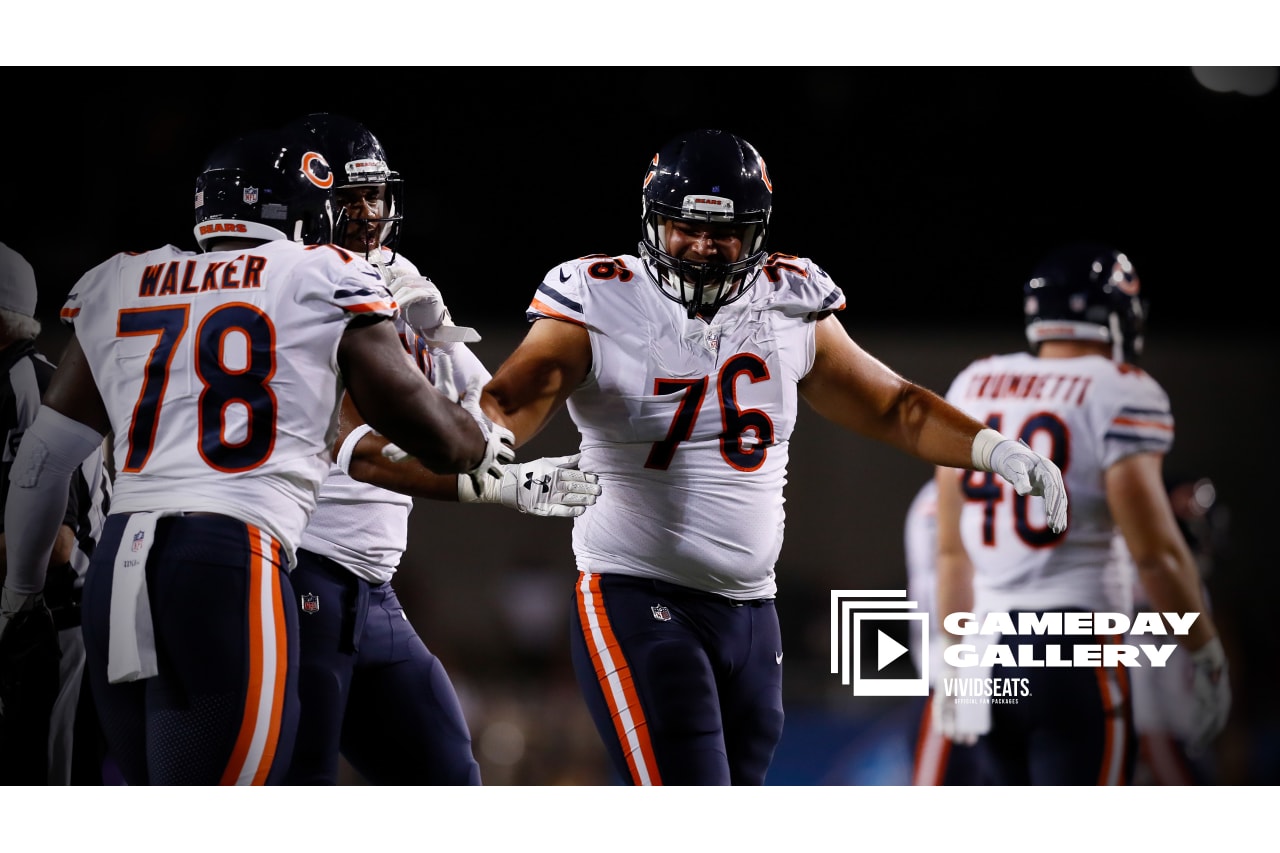 Abdullah Anderson/Chicagobears.com
"It was amazing," said Anderson when asked about his first experience in a NFL game. "At first, it weent by real fast, but me and my other defensive lineman came and said 'we are come out fast and strong and no matter what, we are going to work together, work as a team' and we did that."
Anderson started the second half in the trenches. Following his first series and after settling down, he became a disruptive force for the Bears.
Ravens rookie star quarterback Lamar Jackson was quick to make a splash with speed and quickness from the pocket.
Towards the middle of the third quarter Anderson started to make things uncomfortable for the quarterback as he took away the comfort of the pocket. When Jackson felt the pressure from up the middle, Anderson began to hunt Jackson down, even from outside the pocket.
Anderson earned his first NFL tackle in the third quarter with 2:30 remaining when Ravens running back Gus Edwards ran up the middle only to get stuffed by Bucknell's finest. On the next play, Anderson hooked up with defensive tackle Cavon Walker as they piled onto Jackson for a sack.
"It's kinda like your first year in college, you know," voiced Anderson. "You're doing all this thinking and you realize it's a game, it's football. You've been playing this…well, I've played in high school and of course in college. Still, once I figured it out and got my first hit in on an offensive lineman, when that second series kicked in I was like 'bet,' I'm ready.
"I'm just going to do exactly what I did," he continued. "This is why they (the Bears' organization) brought me here. I'm going to execute everything exactly to the tee and get at the quarterback and that's what I did."
Solid outings by Harris, especially Anderson. Anderson's performance has definitely created more opportunities to impress.